Custom Portraits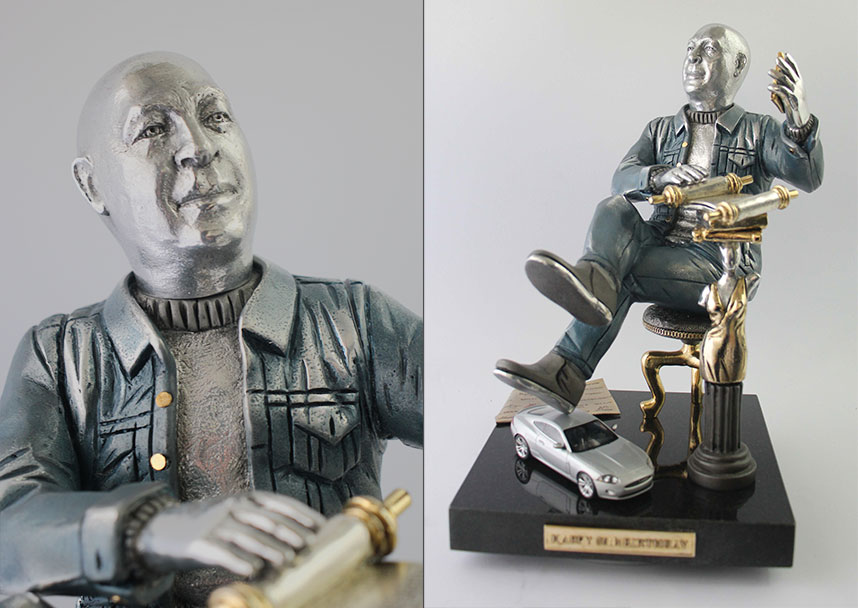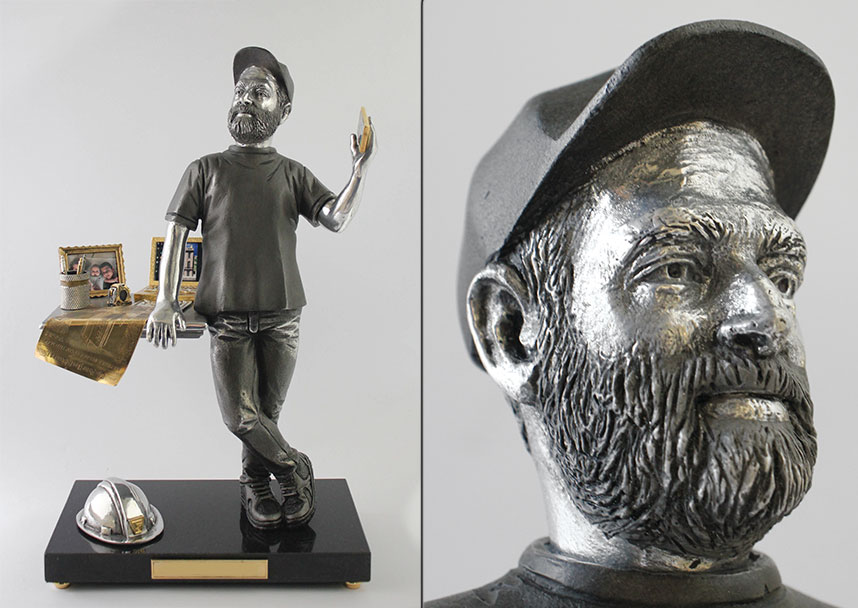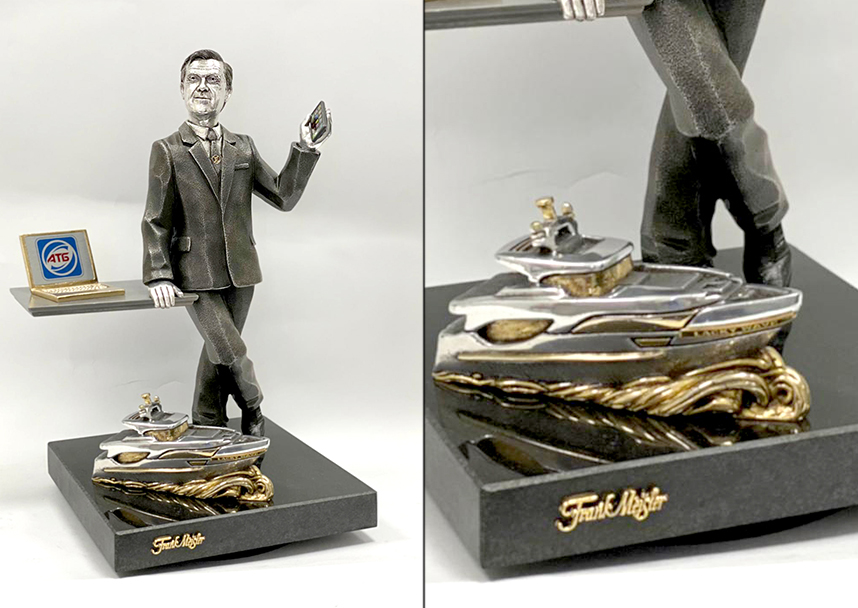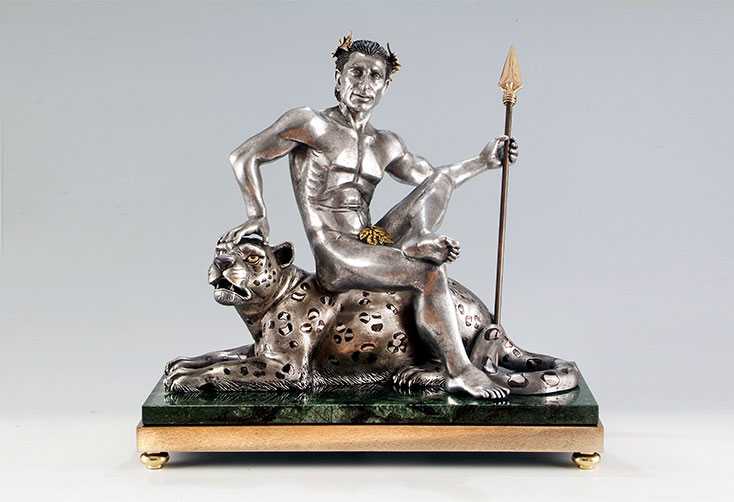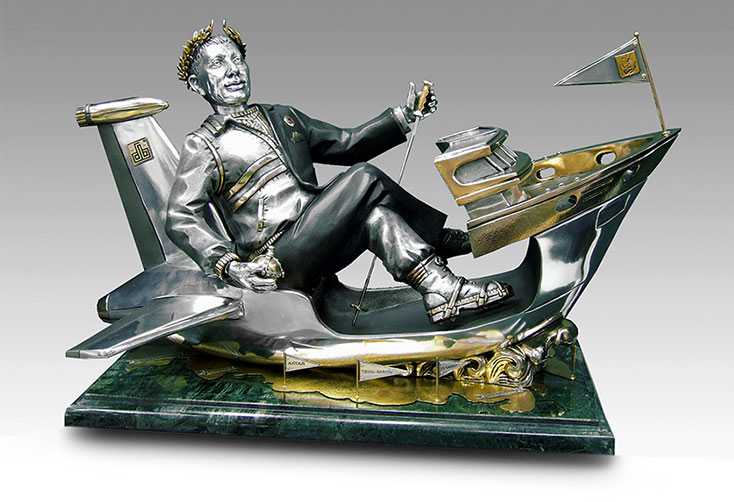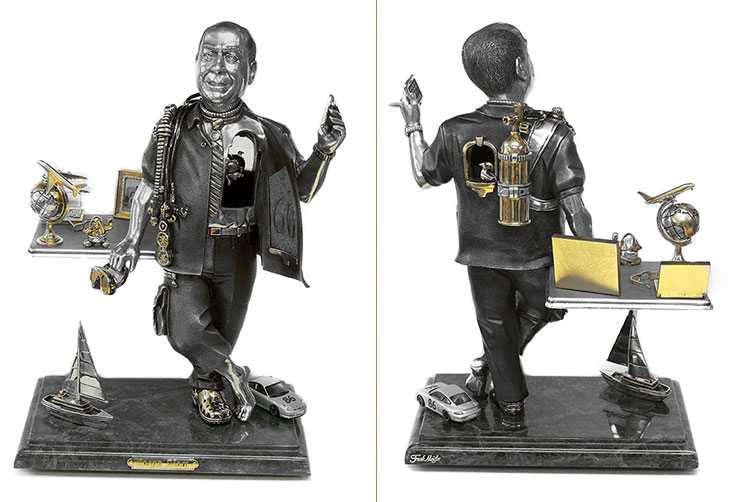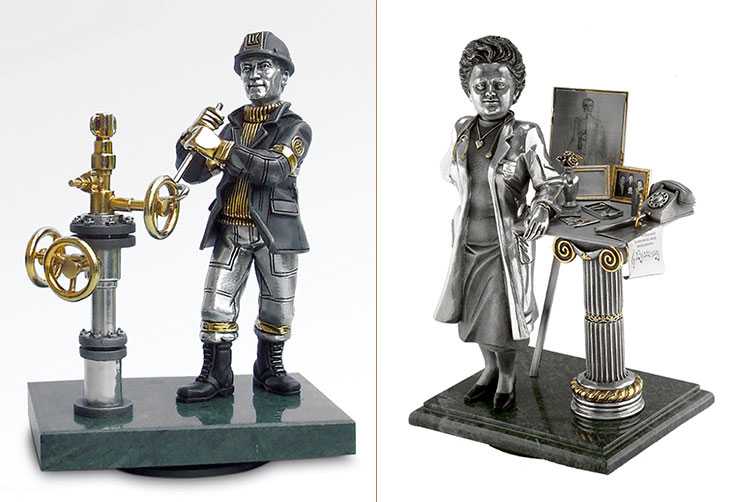 A story to tell
The Frank Meisler brand specializes in custom designed portrait sculptures of actual people, depicting not only their likeness but their work activities, hobbies, general interests and essence, all with a degree of humor. The size of the sculpture portraits range from smaller works app. 30 cm high (12 inches) to larger works app. 3 meters high (10 ft). We have also executed portrait sculptures of life size Family Groups. We create these sculptures using an extensive range of photographs of the person depicted and with close dialogue with the person who is ordering it, to make it best tell the narrative of the person depicted. Each sculpture is a unique work of art, accompanied by a certificate of authenticity.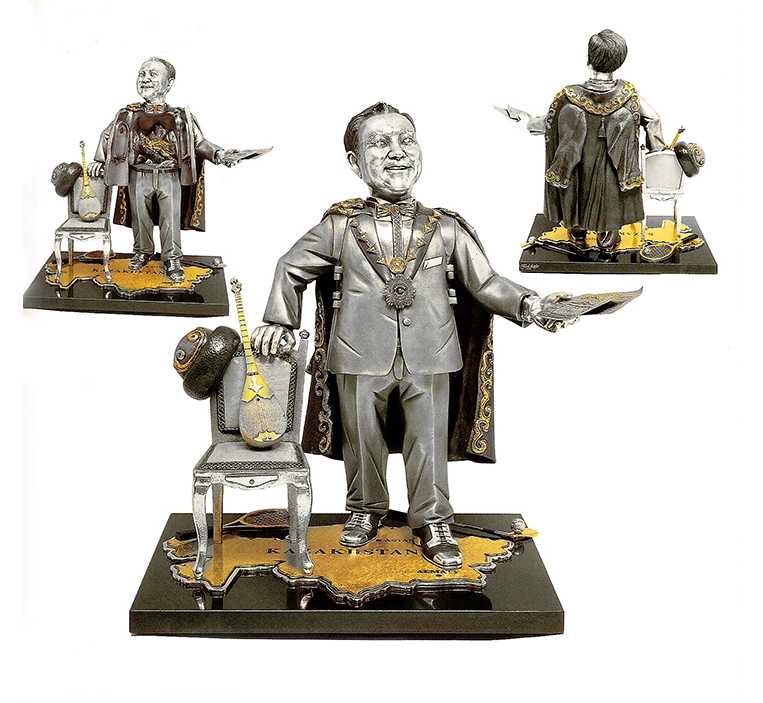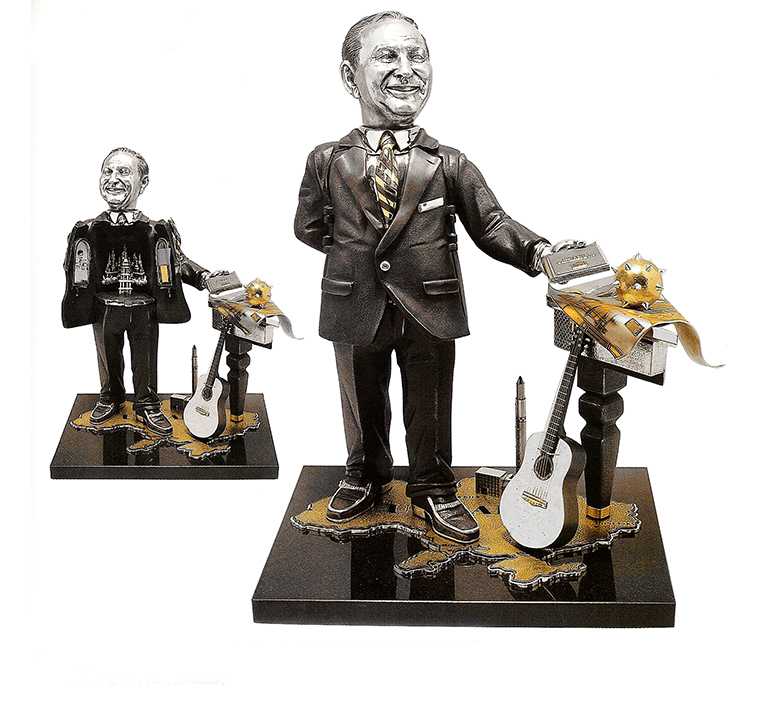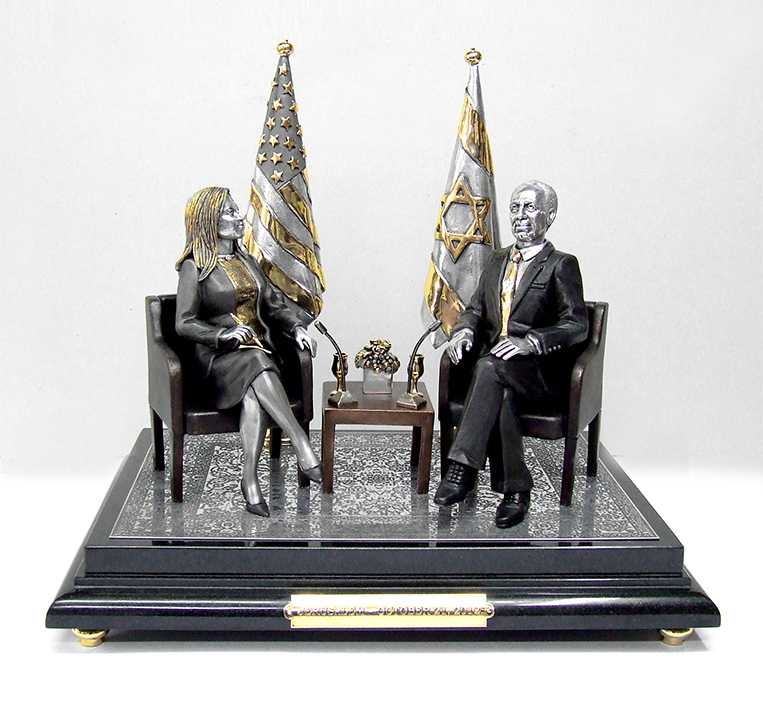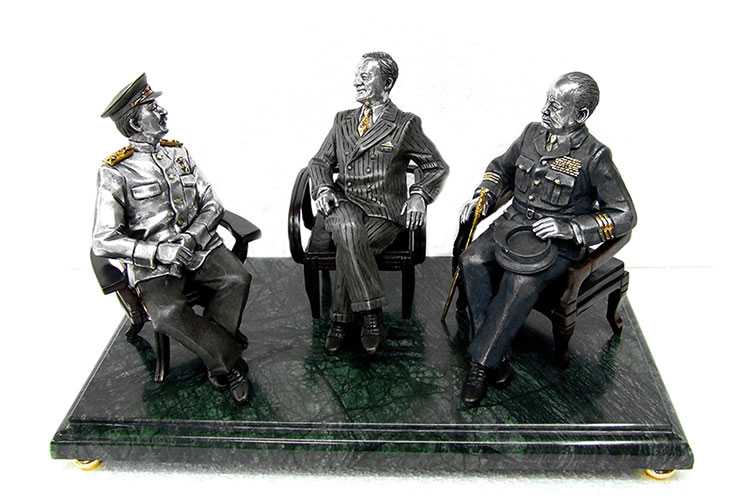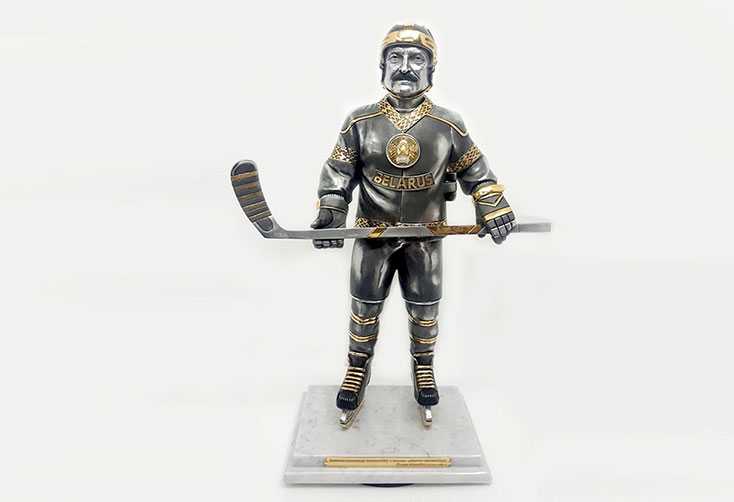 Accomplishments and charisma
Along the years we have created many sculptures of heads of state that were presented to them as gifts. Their glorified accomplishments and charisma are depicted in detail.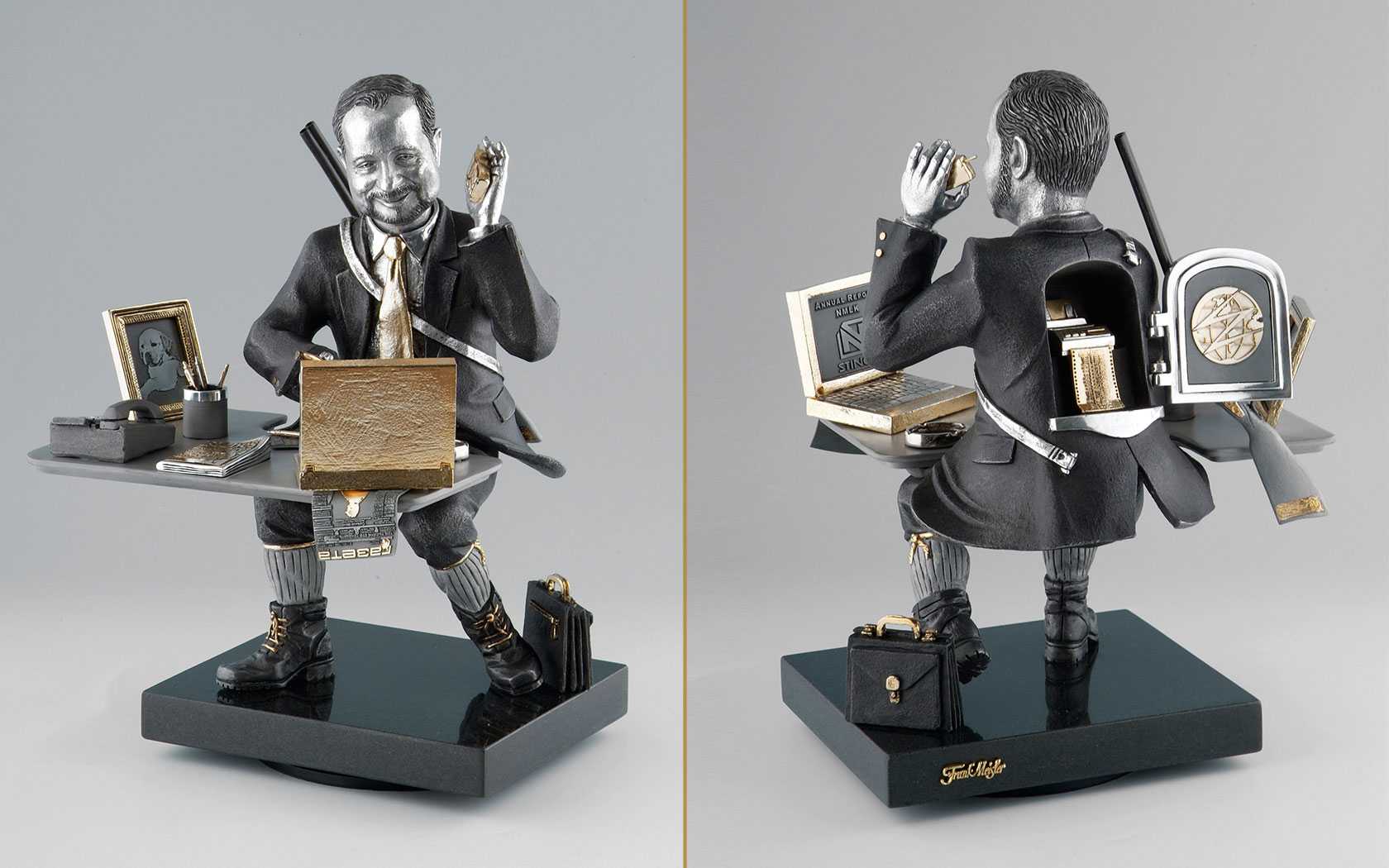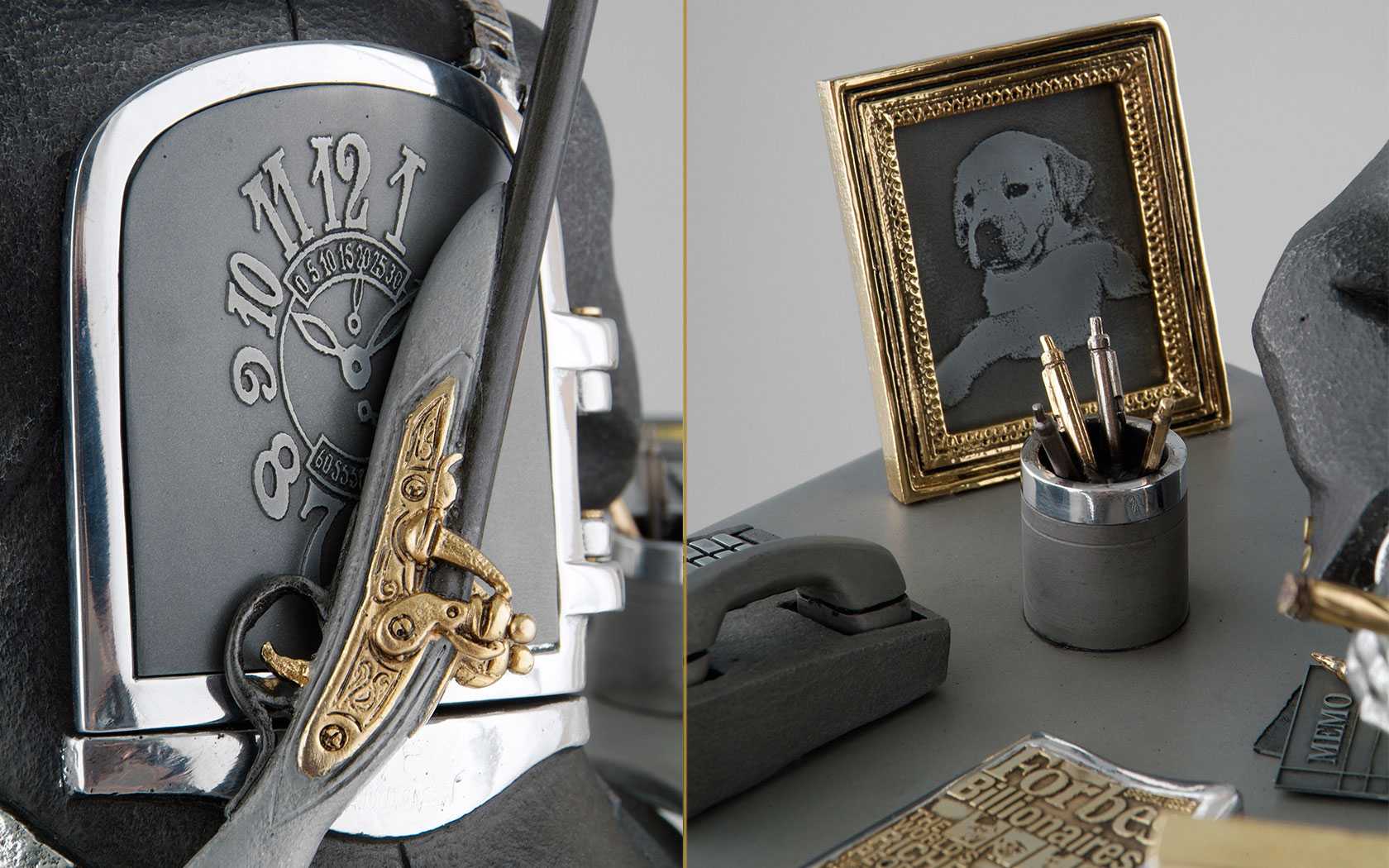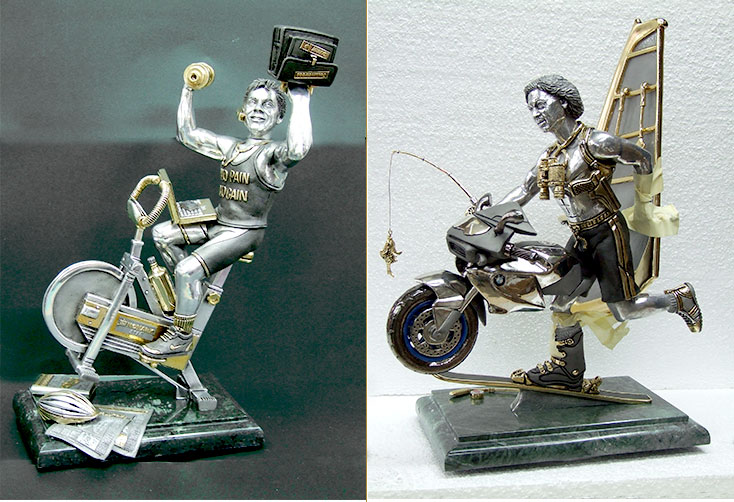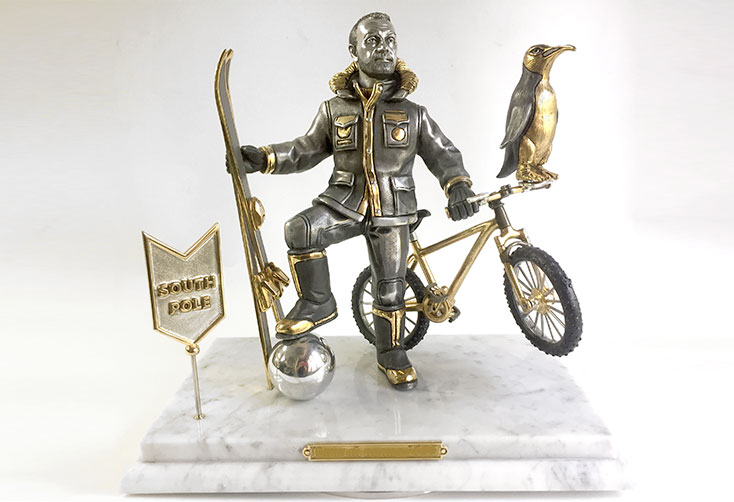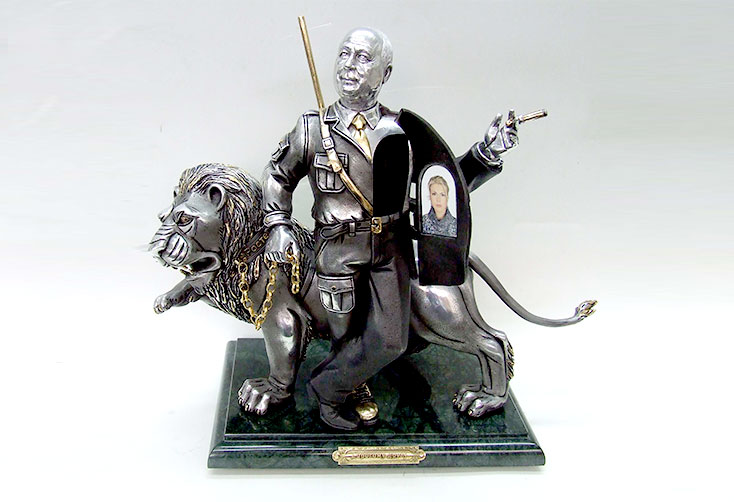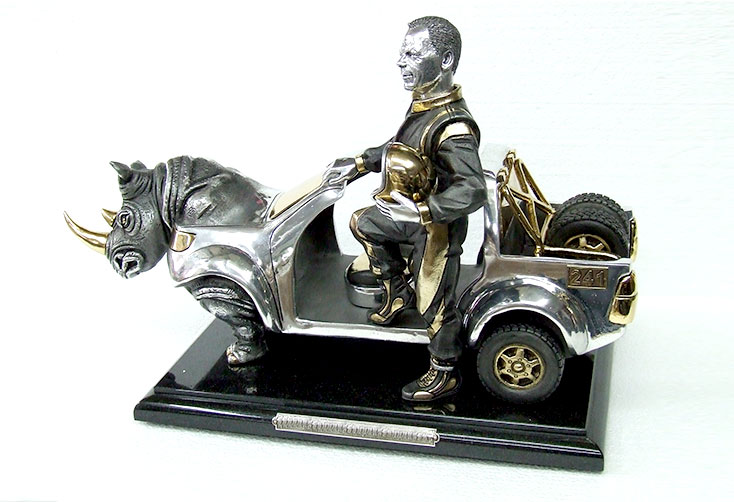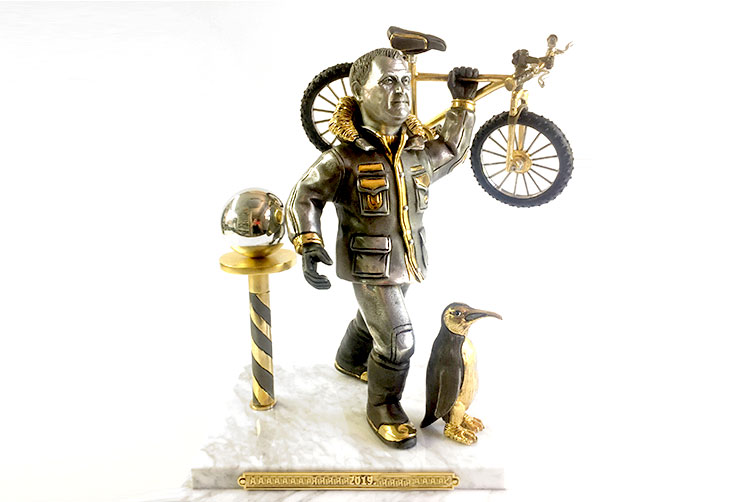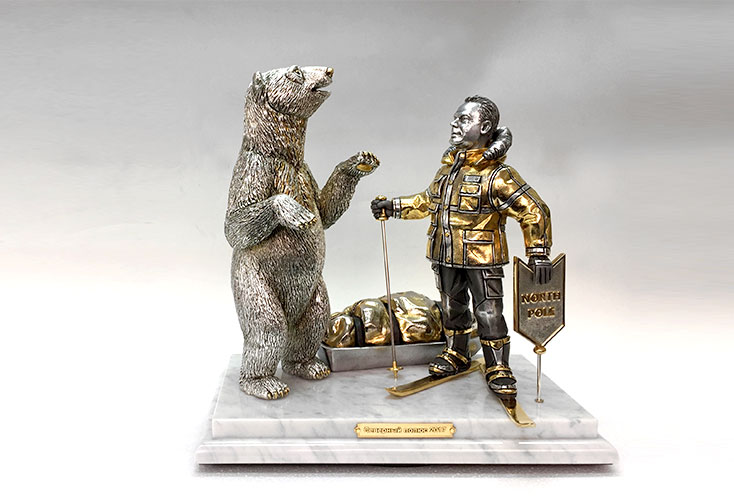 Business & Pleasure
We take a person's hobbies, careers and interests very seriously. Small details sum up to who they are and make our custom designed sculptures the perfect gift.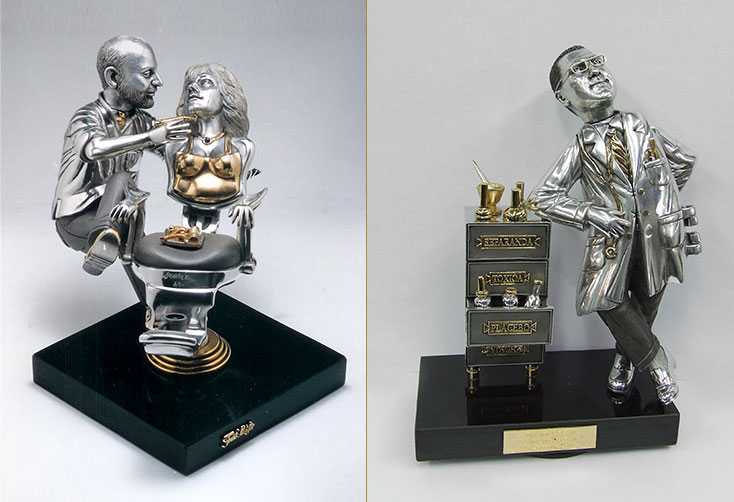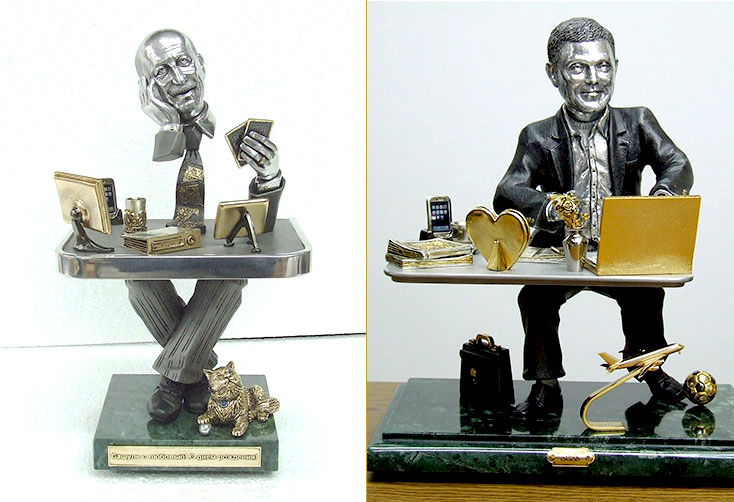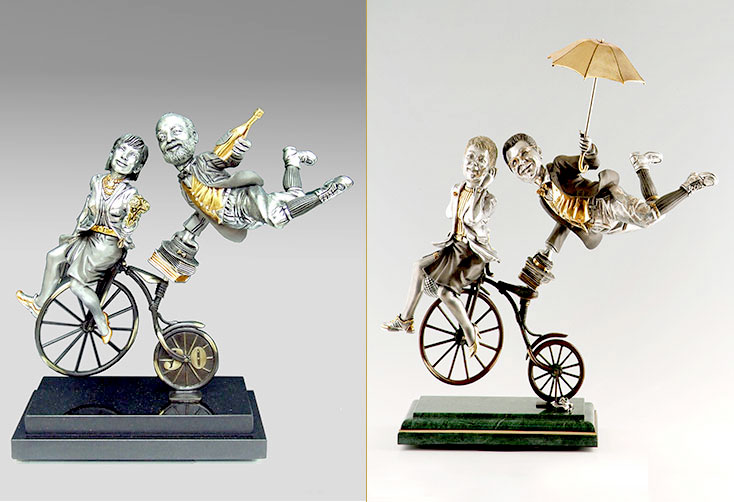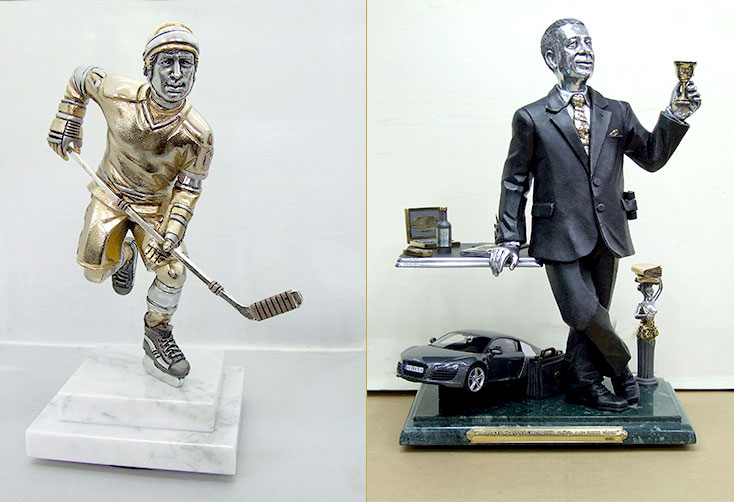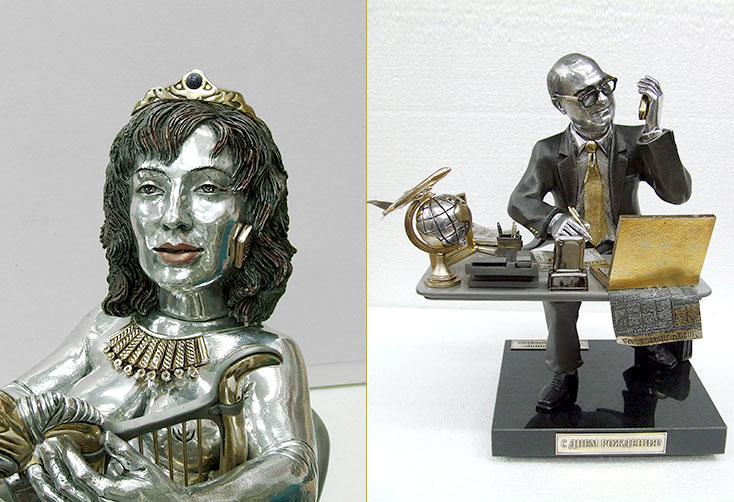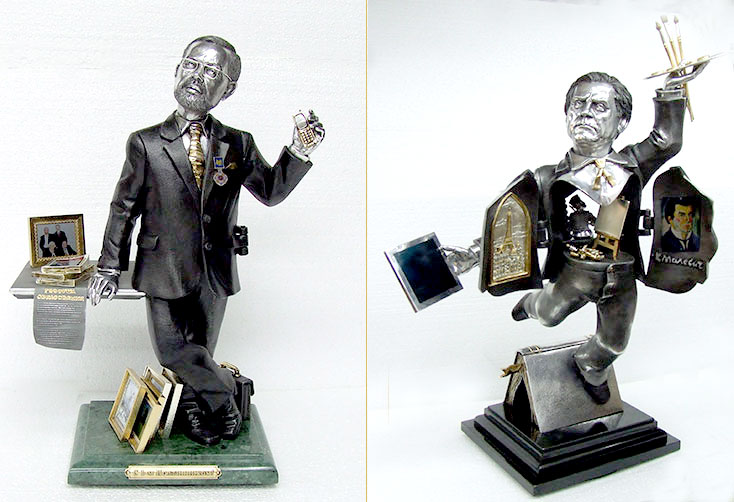 Partial personalization
We can personalize an existing sculpture by sculpting the head, adding a family photo, logo and incorporating hobbies and other interests.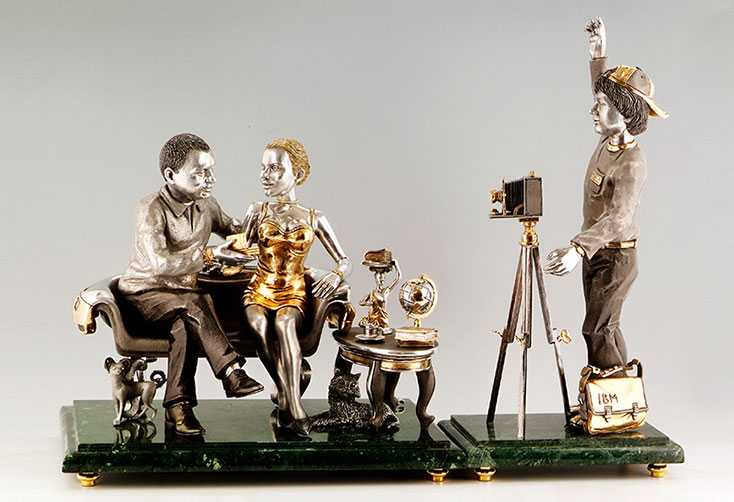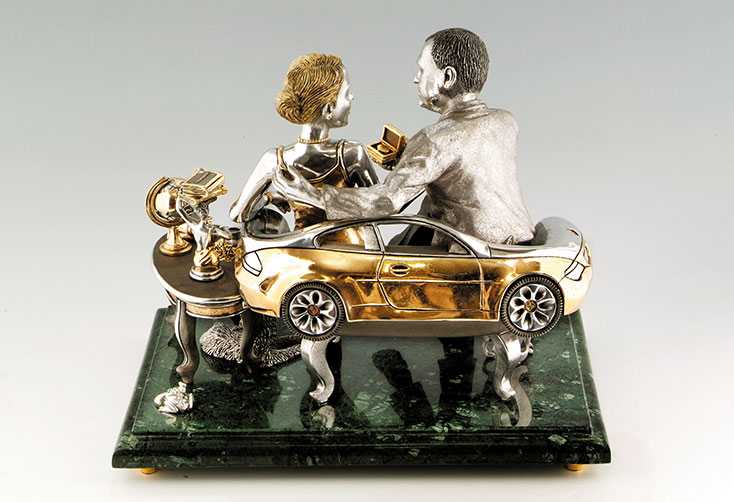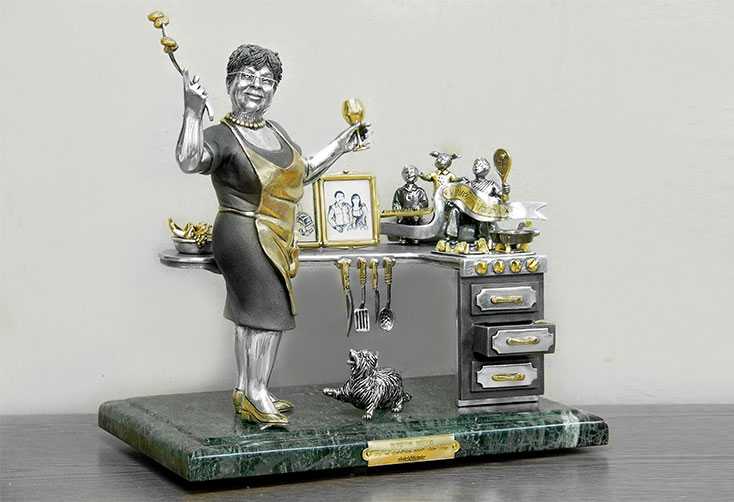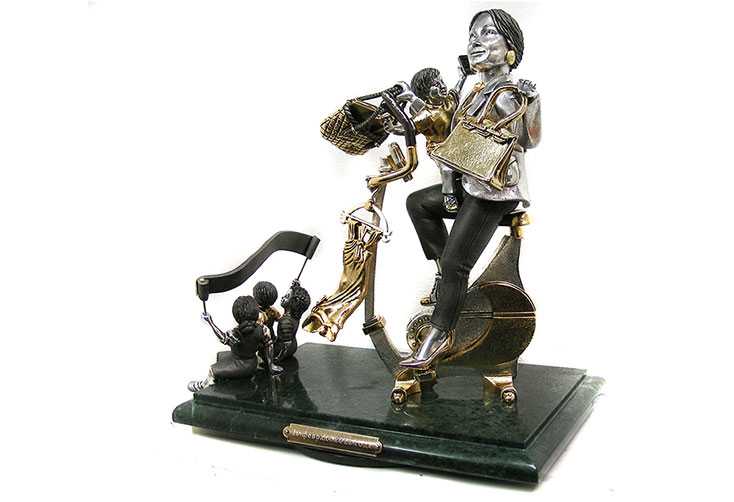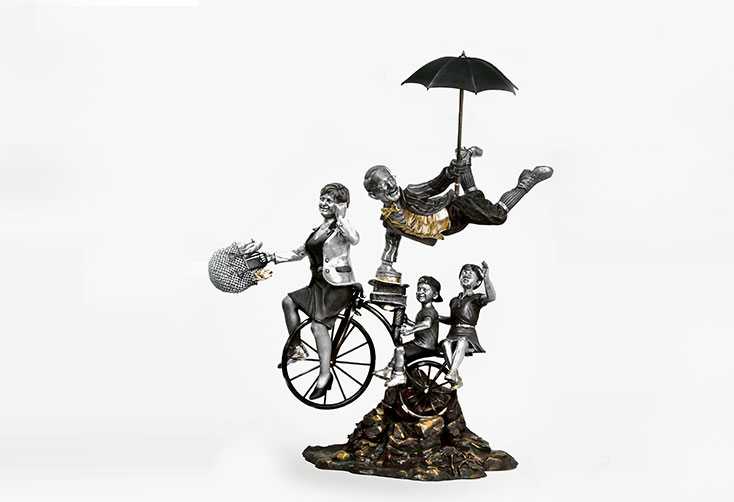 Family Sculptures
Each family has its own story, its legacy and its private jokes. We can gather all those into a custom designed sculpture that freezes time but lasts forever.
IF YOU HAVE ANY FURTHER INQUIRIES PLEASE CONTACT US