Our History
Before Frank Meisler was a luxury brand name it was the name of the world-renowned sculptor Frank Meisler, who created unique and extraordinary sculptures. His life story is a remarkable tale, from a young child who was a holocaust survivor to a guest at Prince Charles's royal table: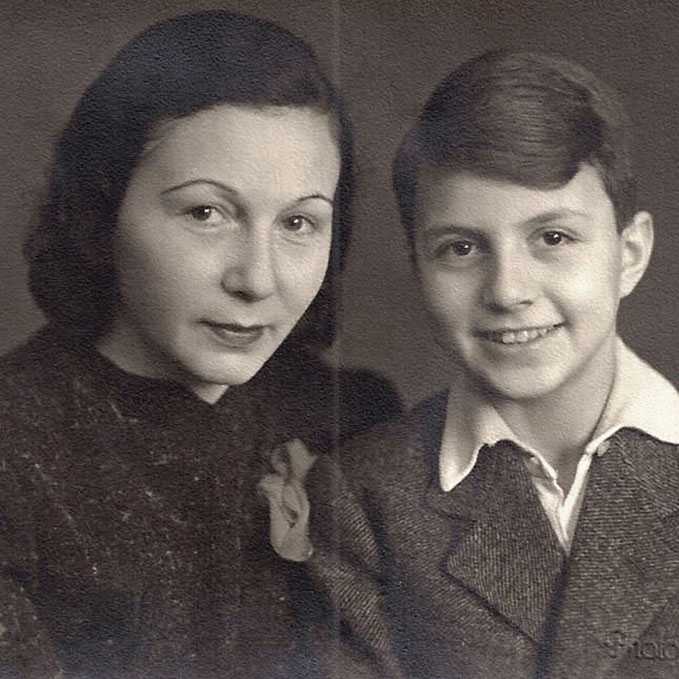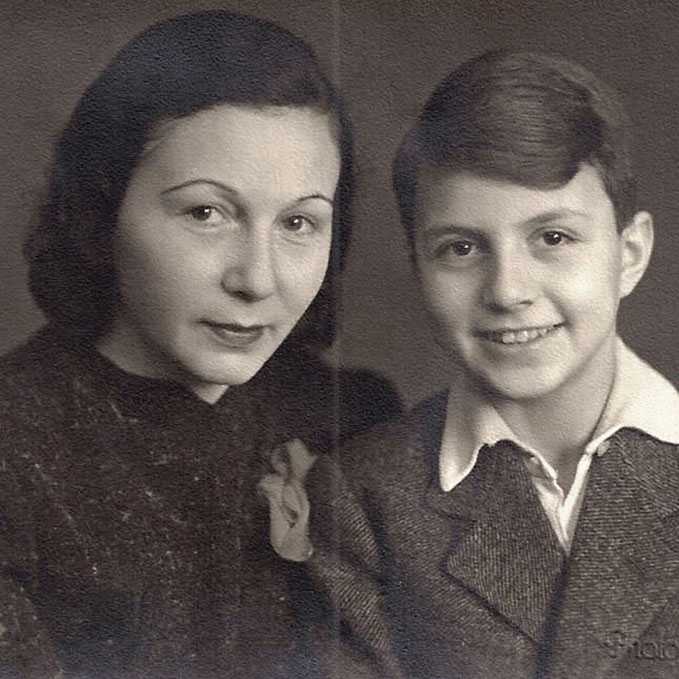 DANZIG
Frank Meisler was born in 1925 in the Free City of Danzig (today Gdańsk) to Meta Boss, his German mother, and Misha Meisler, his Warsaw-born Polish father. His childhood was set in Danzig amid his extended Jewish family.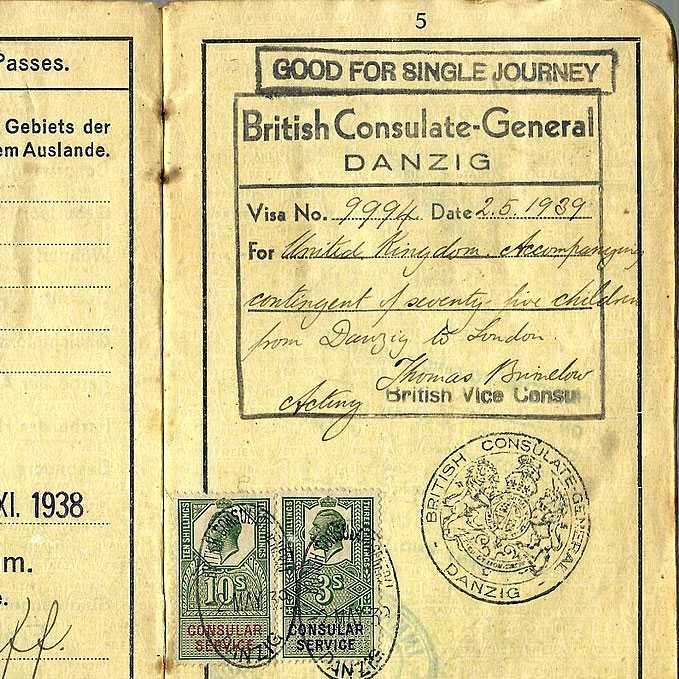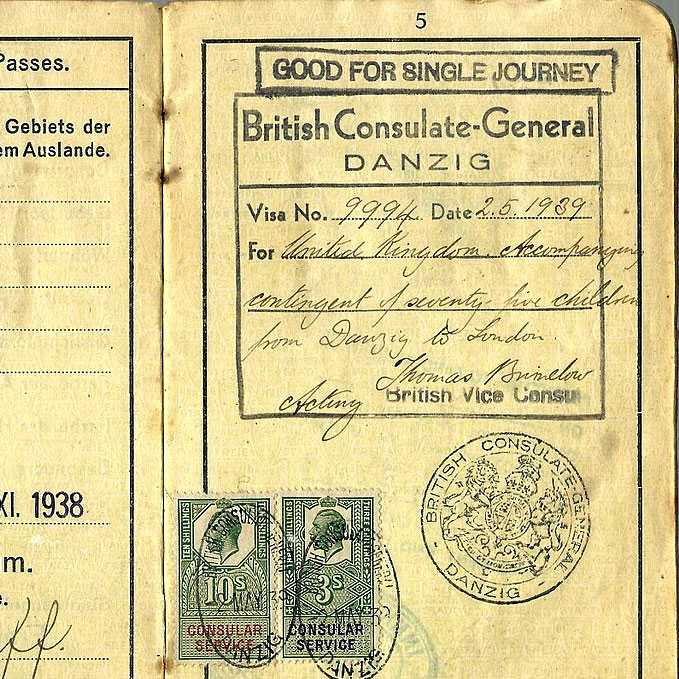 KINDERTRANSPORT
As Nazism expanded, Frank was banished from his German school and later on from his Polish school as well. His father too had to escape Danzig. In August 1939 Frank, at 13 years old, escaped the Nazis as part of the "Kindertransport" rescue mission which saved 10,000 children. After his departure his parents were arrested and later murdered at the Auschwitz concentration camp.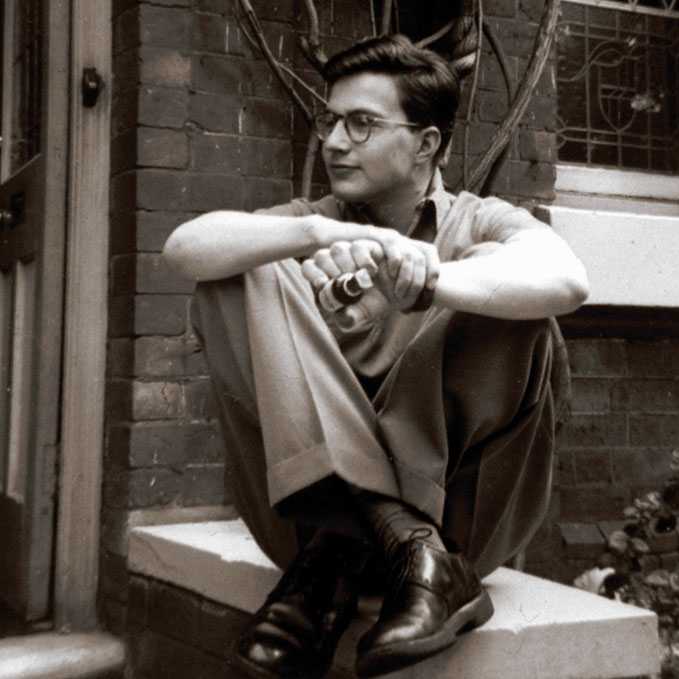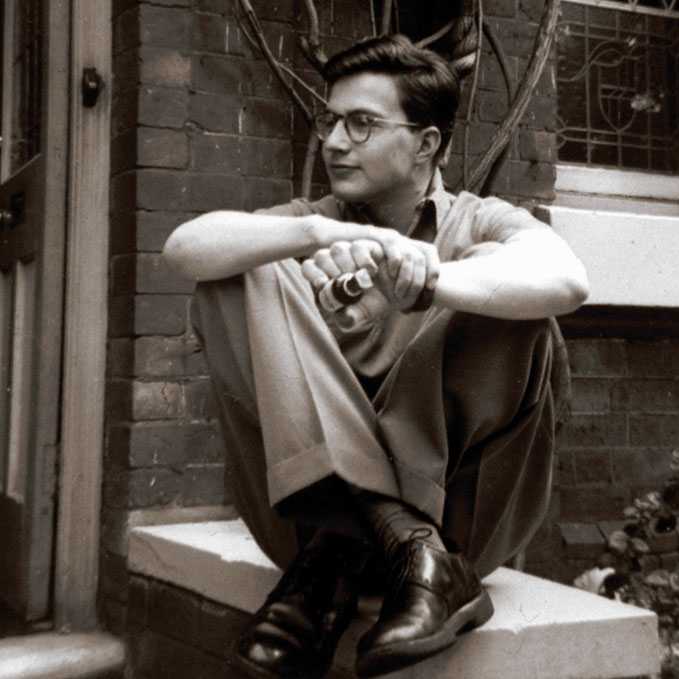 ENGLAND
Once accepted by England as officially orphaned, Frank received permission to remain in the country as a refugee. He was raised by his uncles who lived in London, attended boarding school in Harrow, and then at the age of 16 did National Service in the Royal Air Force in the Polish brigade situated in England. Later he studied architecture at the University of Manchester, and was involved in the construction of the Heathrow Airport.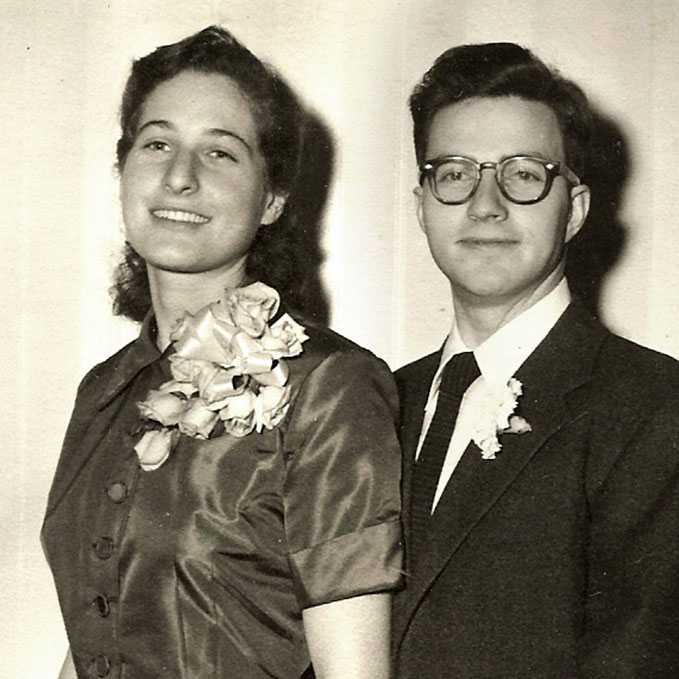 BATYA and JAFFA
In 1953 Frank married Batya (Phillis) Hochman with whom he moved to Israel and continued working as an Architect. In the 1960's they moved to Jaffa and in the 1970's he and Batya opened a studio-workshop and gallery featuring his art. Batya Meisler was the business woman, growing their family business and making it into a worldwide international success. This gallery was a classic family business, managed first by Batya, later by their daughter Michal Meisler Yehuda and today by their daughter Marit Meisler.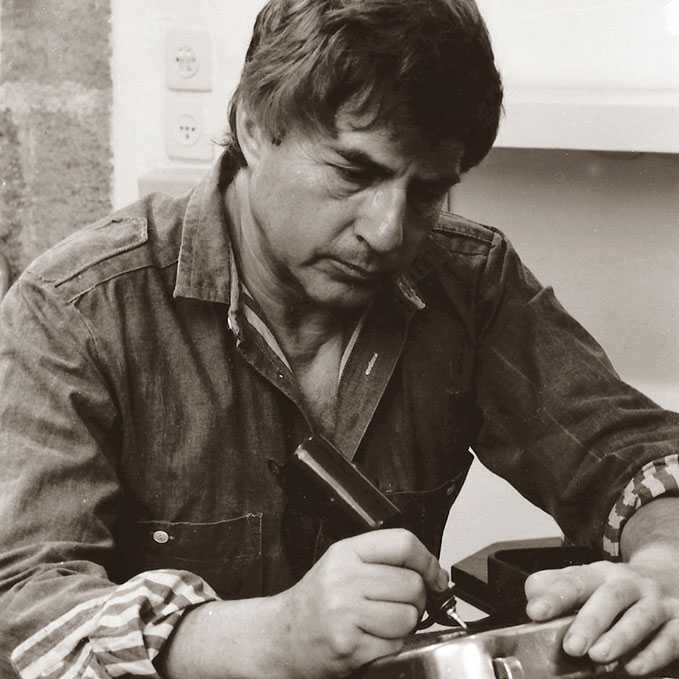 STUDIO AND GALLERY
Located in the Old City of Jaffa's Artists Quarter, Frank gathered a group of professional artists and designers who took part in making his visions come to life. Many of these talented craftsmen still work in the atelier today, developing new designs as well as re-visiting the studio's classic creations.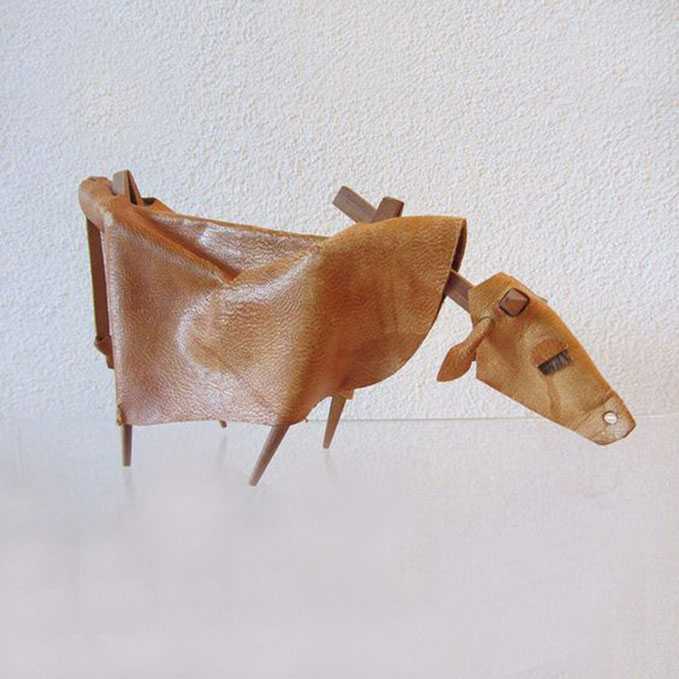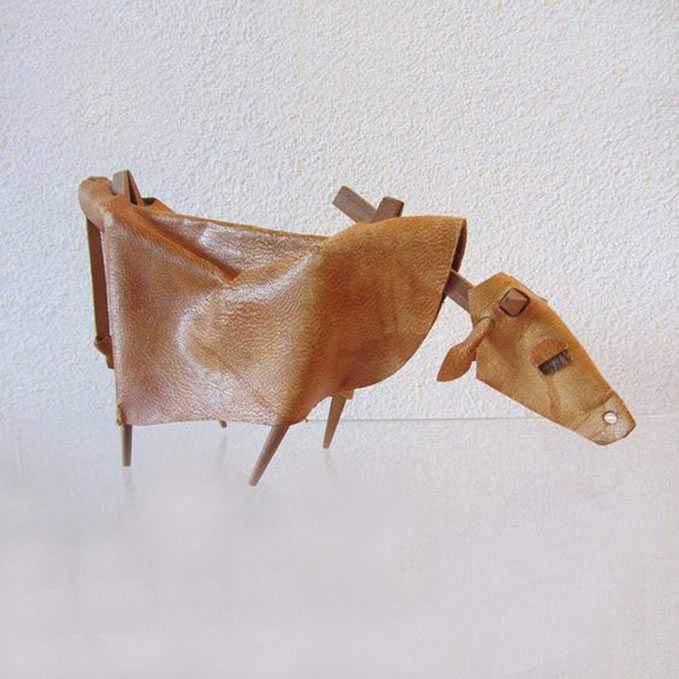 PREVIOUS WORK
After leaving architecture, Frank chose to create furniture in the form of figures and animals crafted from wood and leather. As his ideas evolved and expanded, he developed a line scaled for home accessories. During the 1980's, Frank expanded the line's material, presenting his work in metal. Over the years his style morphed from geometric abstractions of figures, animals, and Judaica, to a more realistic style incorporating gold plating, as well. The sculptures became more versatile. Many included multiple and moveable parts which became a characteristic in most of his designs.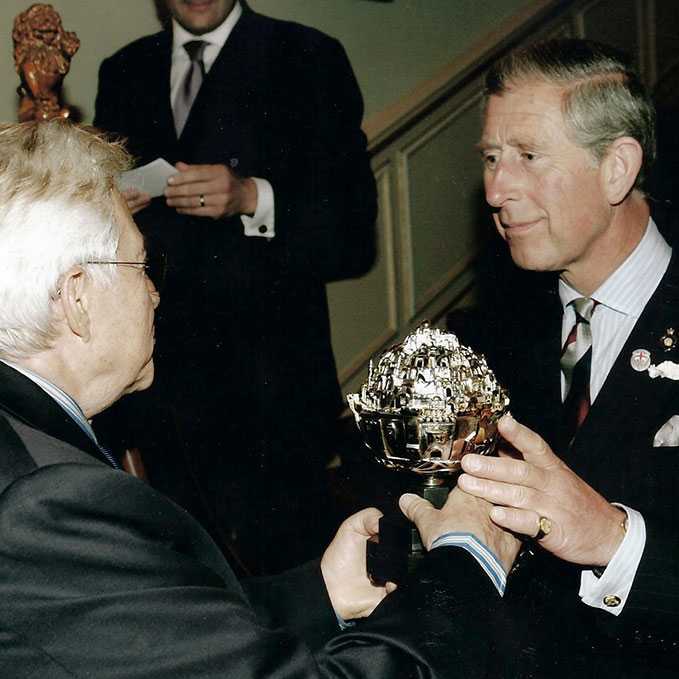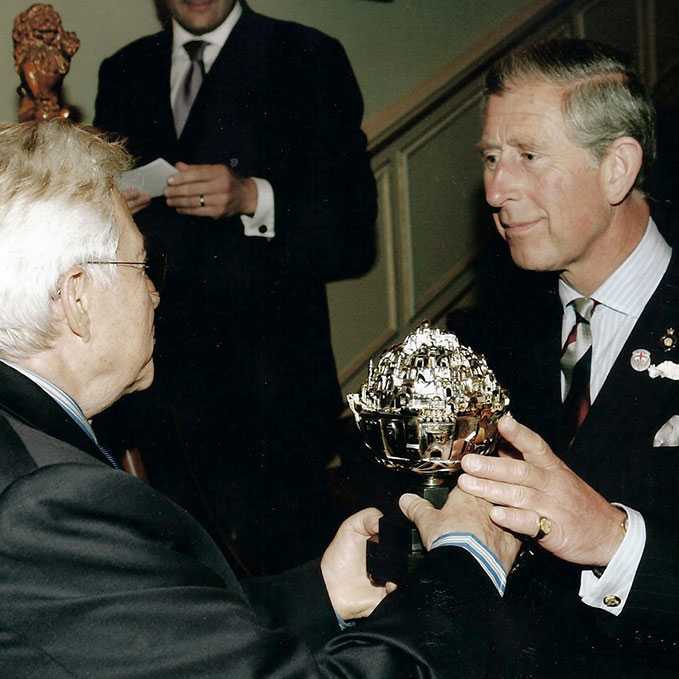 HONORARY GUEST
In 2005 Frank was honored with an invitation to dine with HRH King Charles the 3rd (then the Prince of Wales), Camila the Duchess of Cornwall, and other dignified guests. He presented the King with a Jerusalem sphere sculpture.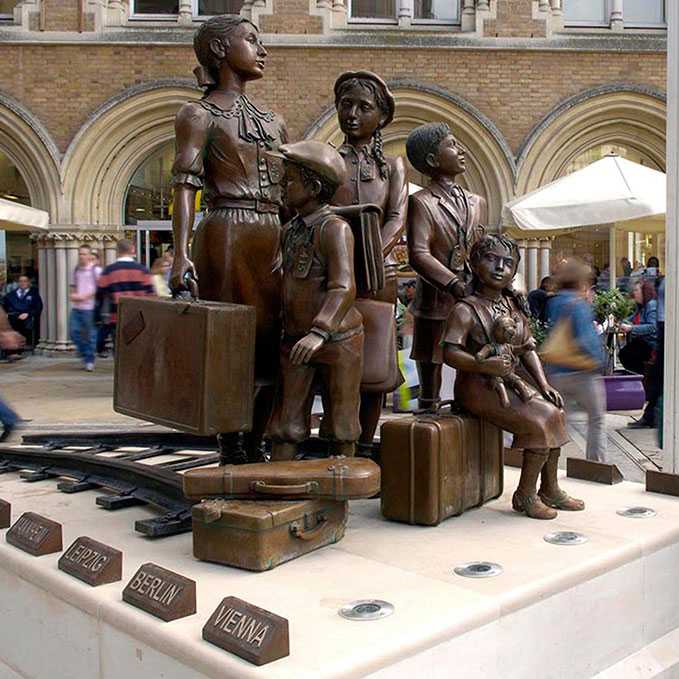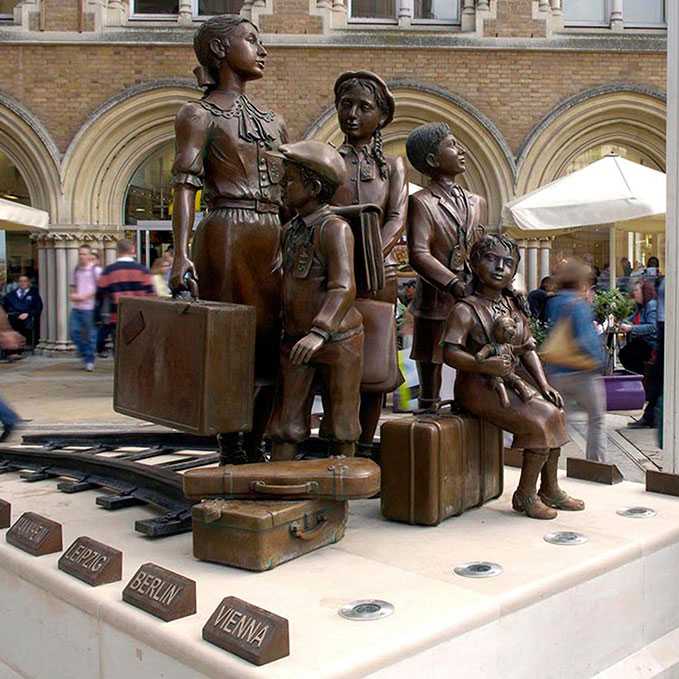 MEMORIALS
Over several years, Frank was commissioned to create a series of large public Kindertransport memorials marking the children's long and emotionally difficult journey. The sculptures stand in Danzig, Berlin, Hamburg, Rotterdam and Liverpool Street Station in London. This was his most significant work as it was his own life story. To view all the projects click here.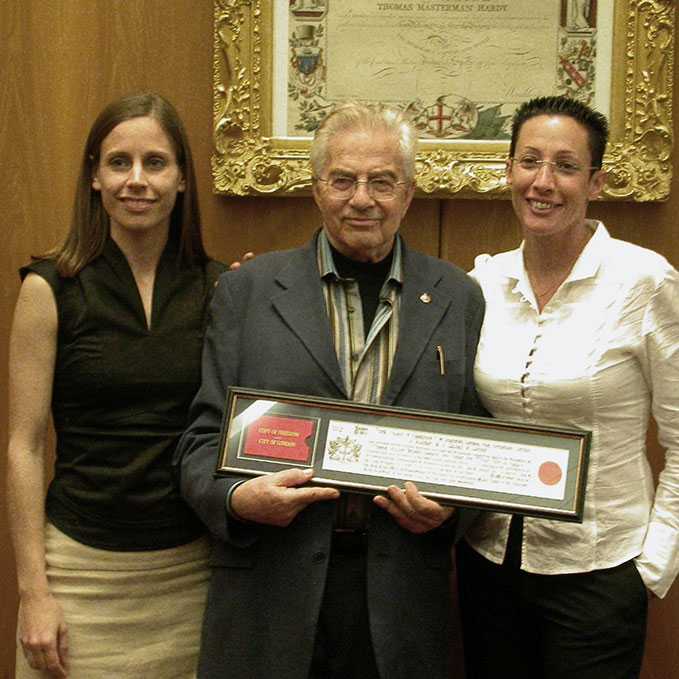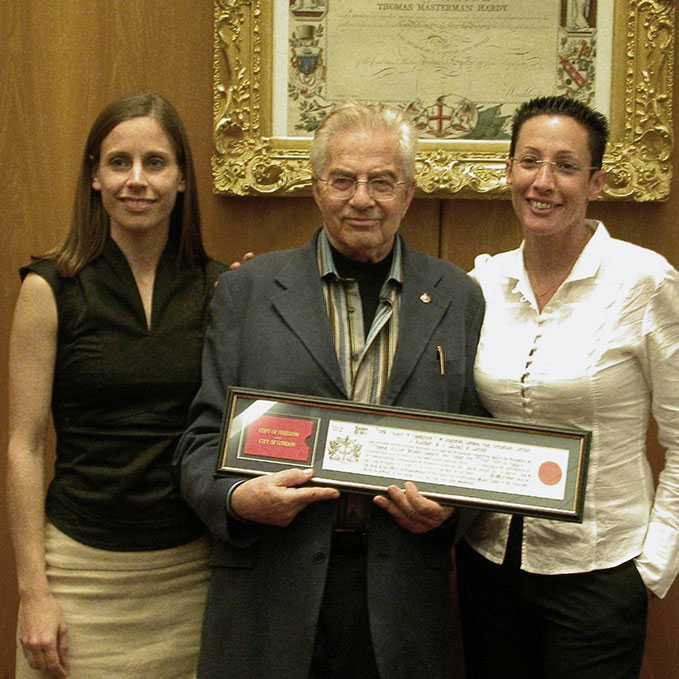 PRIZES & AWARDS
Following the kinder transport sculptures, Frank was awarded 'The Order of Merit 1st Class of the Federal Republic of Germany' in recognition of his services to German-Jewish and German-Israeli relations (the highest national degree to a non-German citizen) and 'The Freedom of the City of London' honorary award. Previously he was also honored with 'The Franz Kafka Gold Medal' and an Honorary Member of both the Russian and the Ukrainian Academies of Art.
Interview with Frank
In 2008, a movie was made featuring Frank and his work as well as presenting an interview with him in which he describes his inspirations and the ideas behind his art: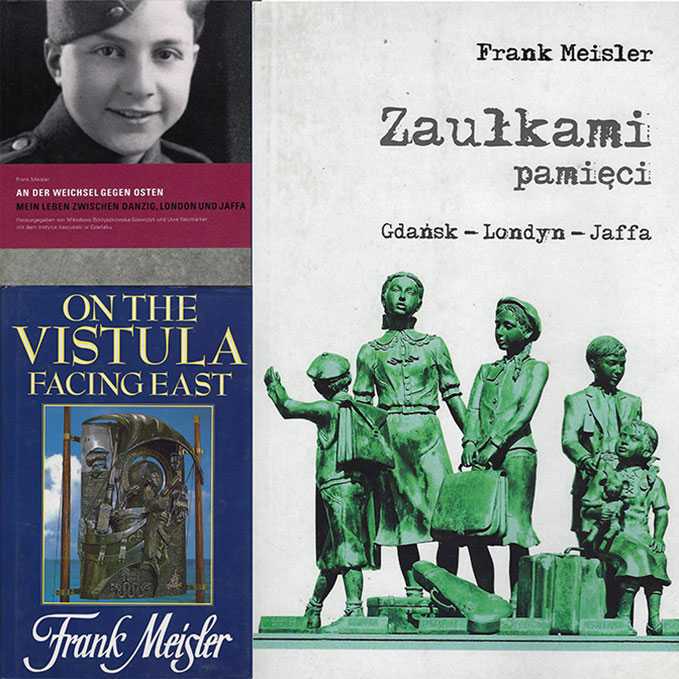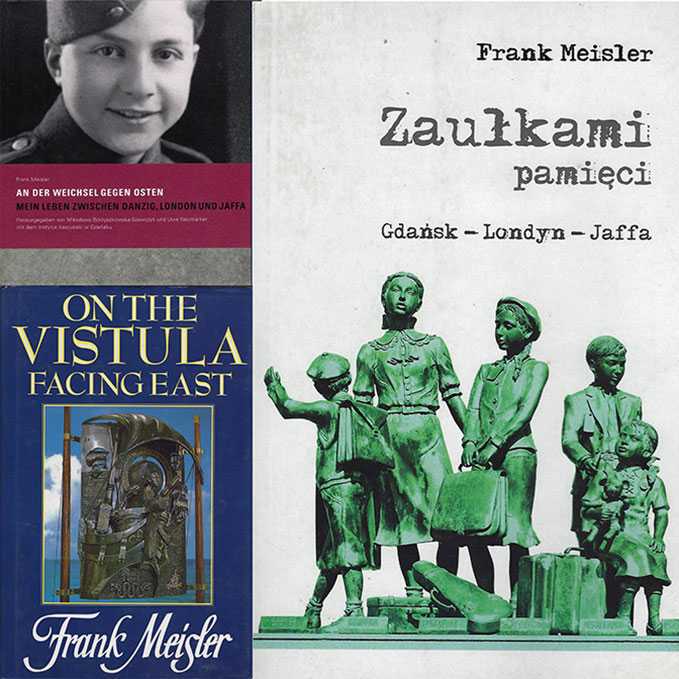 AUTOBIOGRAPHY
Frank loved reading and loved history. He refused to visit his birthplace until very late in his life. His love for words and storytelling together with the re-processing of his life story led him to publish an autobiography in 1996 called "On the Vistula Facing East". The book is a story of his childhood memories, full of humor and wit, depicting each significant character from his childhood together with whimsical moments and anecdotes. The book was translated into Polish and German.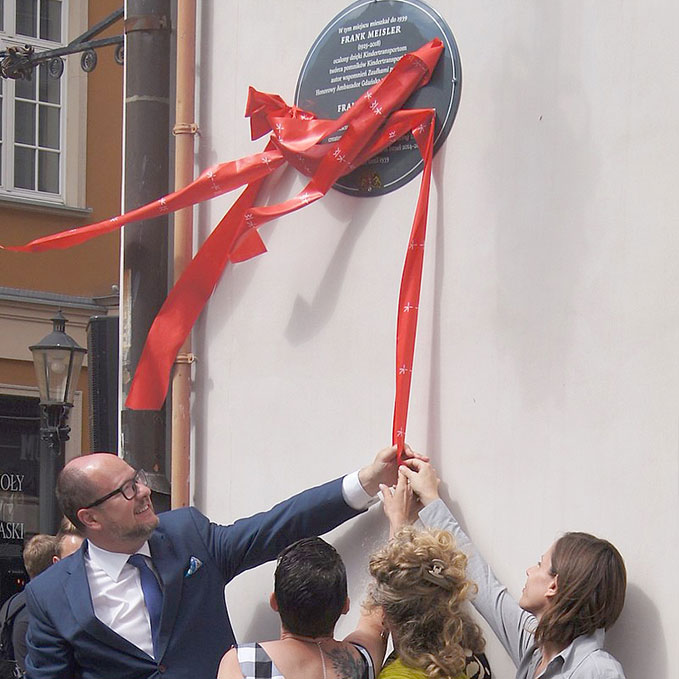 In July 2018, after his passing, a street sign was unveiled by the late Mayor Adamowicz in Frank's home town of Gdańsk on the house wall where he grew up, in the presence of his family and friends.
(Address: "Wml", Długa 84, 80-831 Gdańsk, Poland).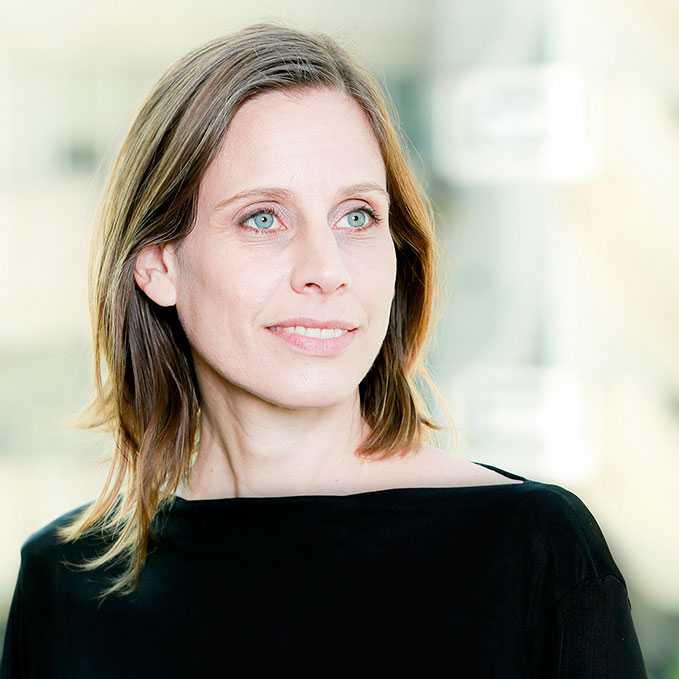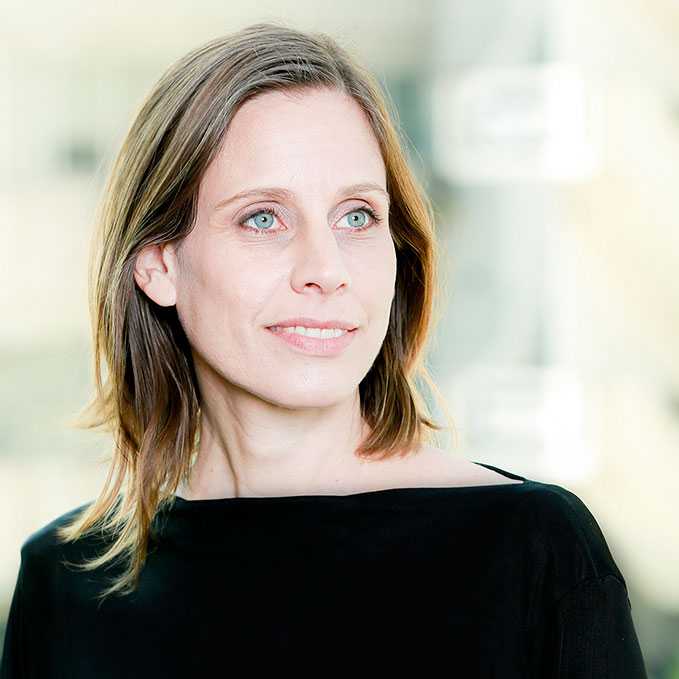 SECOND GENERATION AND LEGACY
Today the Designer and Artist Marit Meisler, Frank's daughter, continues his legacy and is the Artist, CEO and creative director of the Gallery and the Atelier.
Marit Meisler was born and raised in the Old City of Jaffa, Israel. She is a Product Design graduate with distinction from the Bezalel Academy of Art and Design in Jerusalem.
Since 2006 she is the owner and designer of ceMMent, a Design brand making contemporary Judaica made from concrete and metal (www.cemment.com). Her work has been featured in numerous museums including the Jewish Museums in New-York, Berlin, San Francisco, Philadelphia and more. In 2008 The Jewish Museum in New York purchased two of her designs for their permanent collection.
Marit was teaching as an adjunct professor at "Pratt Institute" in New York, in "Bezalel Academy of Art and Design" and in the Shenkar College of Engineering and Design.
Since 2019 Marit is continuing her long established family's brand "Frank Meisler" featuring high-end sculptures and Judaica, designing new sculptures and expanding the brand to new markets. In the Frank Meisler Gallery she is weaving together Frank's history along with a fresh contemporary vision of the Frank Meisler Art.
IF YOU HAVE ANY FURTHER INQUIRIES PLEASE CONTACT US