JUDAICA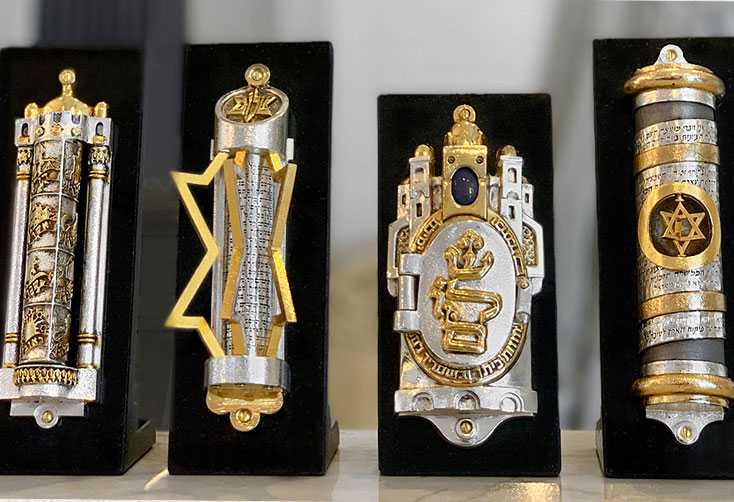 Mezuzahs
A Mezuzah is the small but potent expression of Jewish identity and faith. In the old quarters of Spanish cities there are empty crevices in the doorposts that centuries ago served as mezuzot and now remain mute witnesses of great tragedies. To make a mezuzah is to become part of an unbroken chain of identity that draws strength from the past and gives meaning to the future.
Jewish Figures
Jewish Figures are the archetypes of our personal legends. They were the characters in the stories we heard as children; the figures that never left us but grew into the secret voices that advise us and ultimately become our judges. They can be either serious or whimsical, rooted in a biblical story, a shtetl or a Chassidic wedding celebration.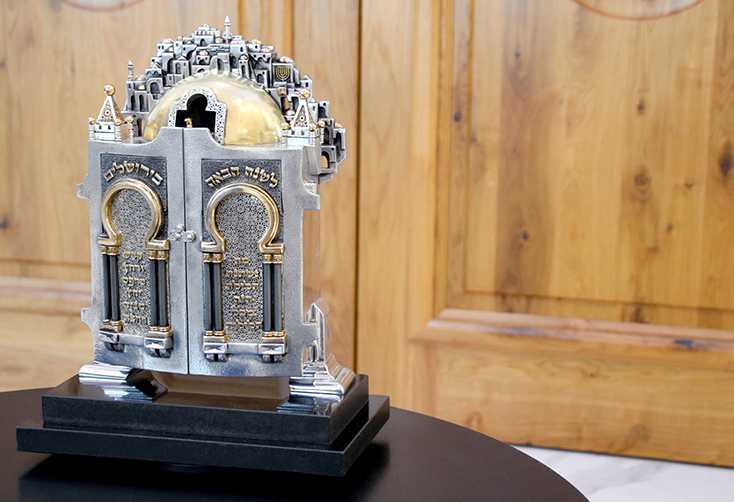 Jewish Artifacts
Jewish artifacts are objects used in Jewish religious practice in homes and synagogues, designed for rituals which evolved over thousands of years. To reinterpret these objects now, bring out their visual potential and research their origins, gives a sense of direct contact with craftsmen who through generations did their part in creating the symbols of Jewish survival.
IF YOU HAVE ANY FURTHER INQUIRIES PLEASE CONTACT US