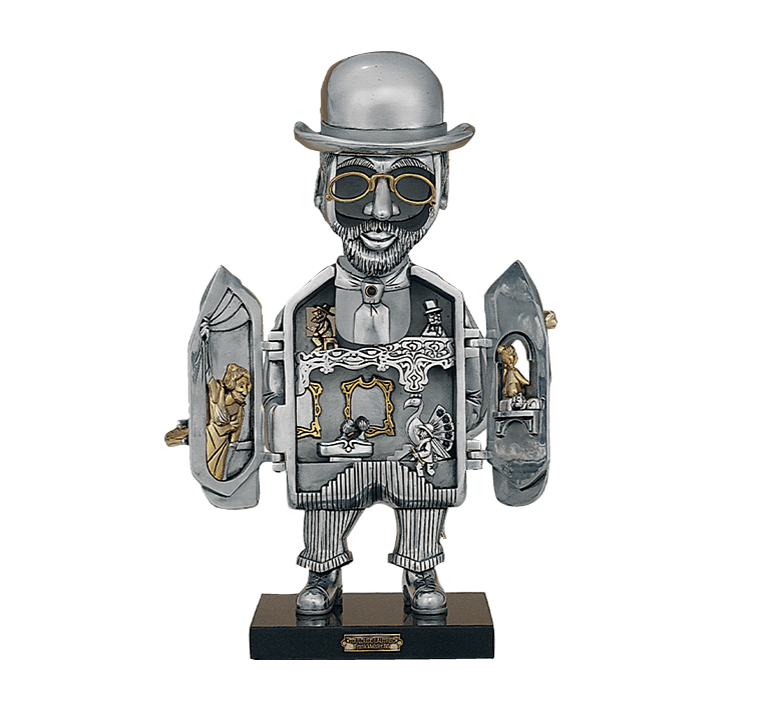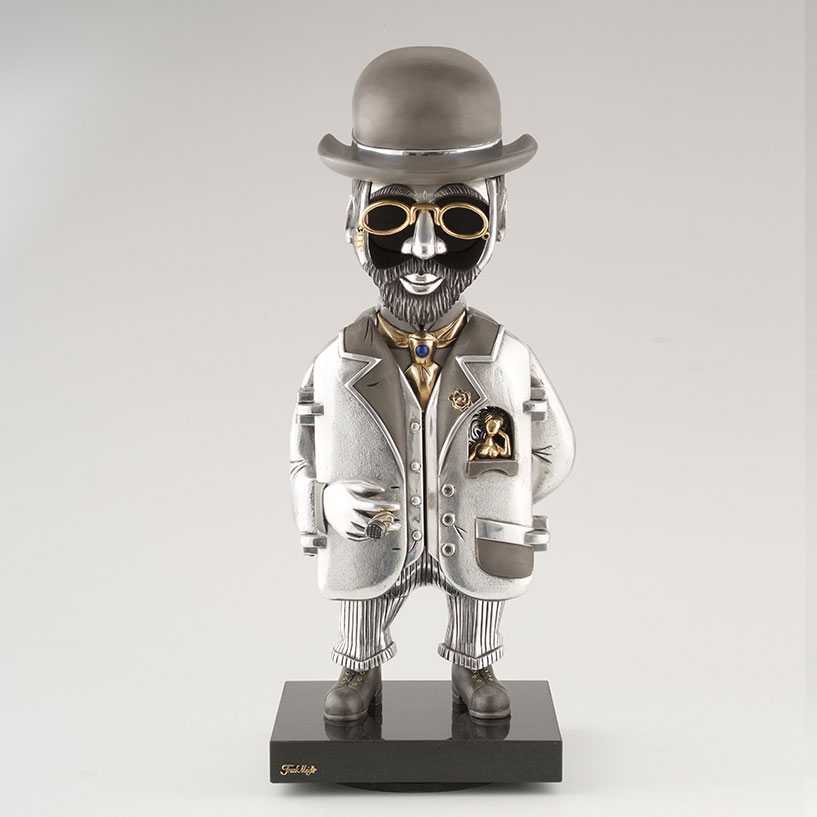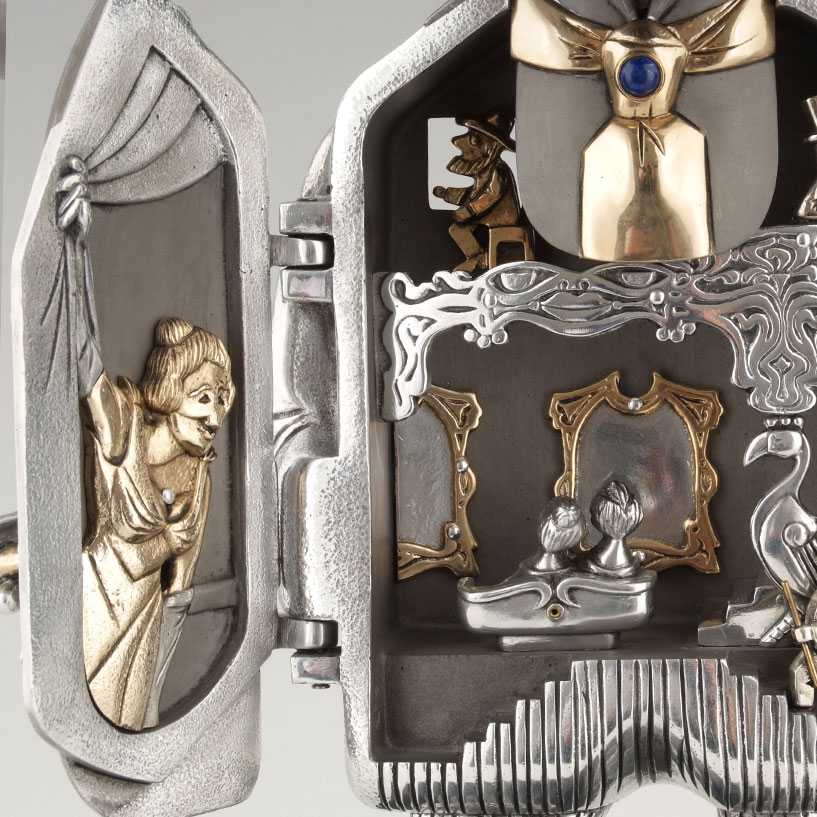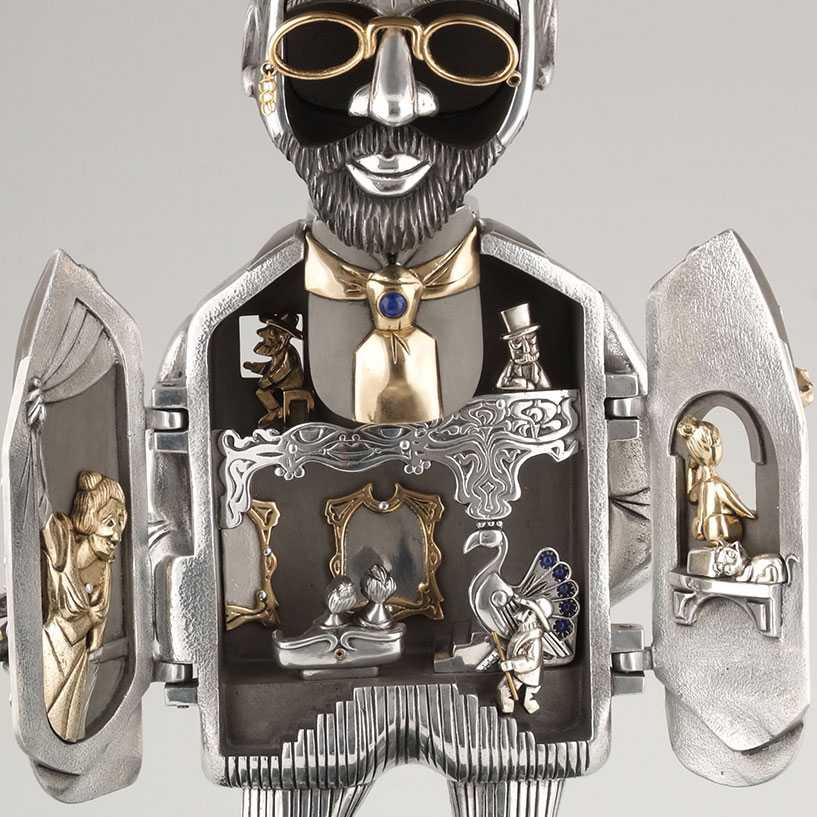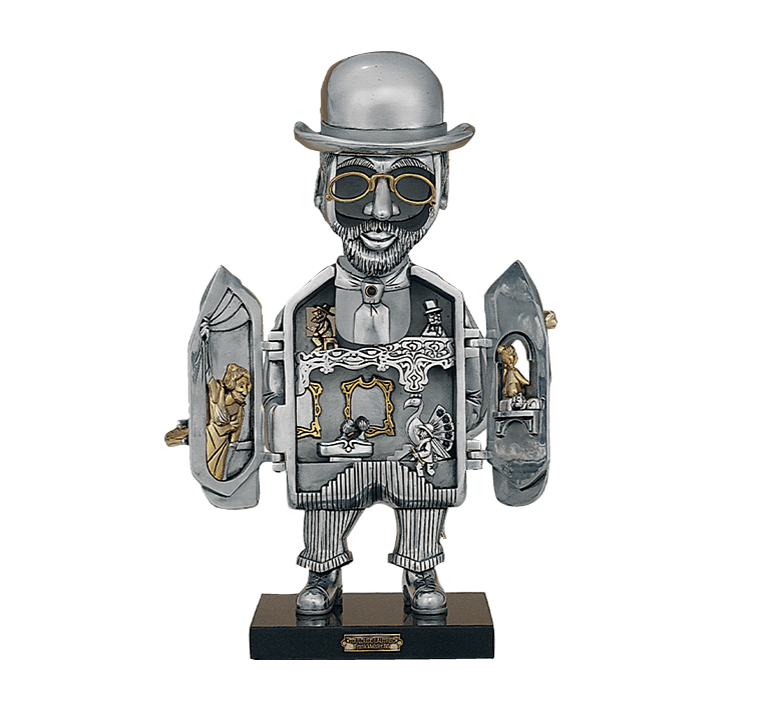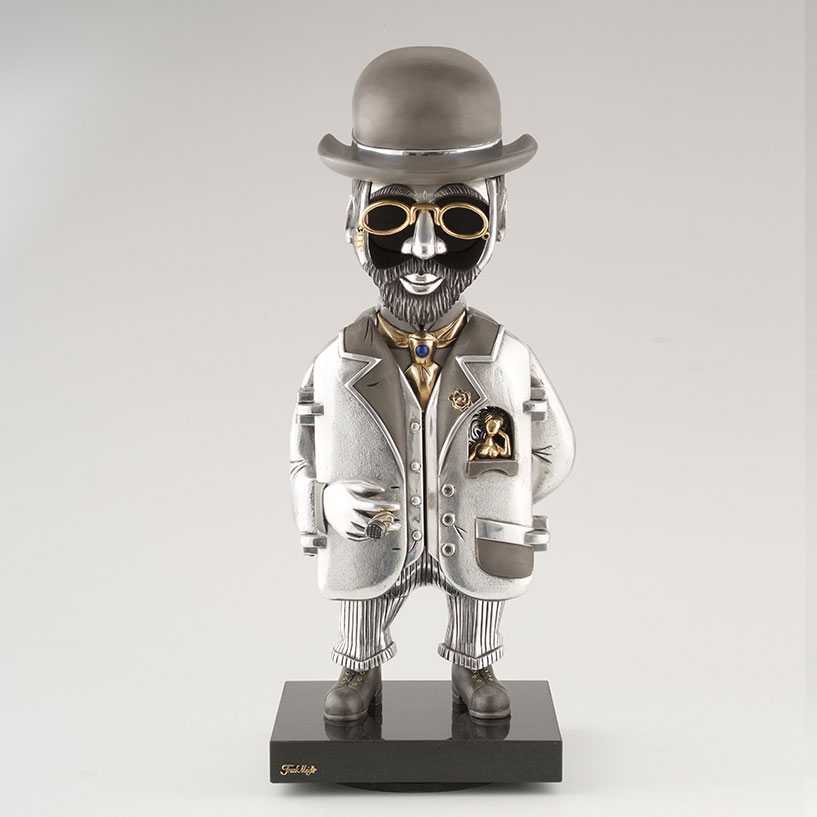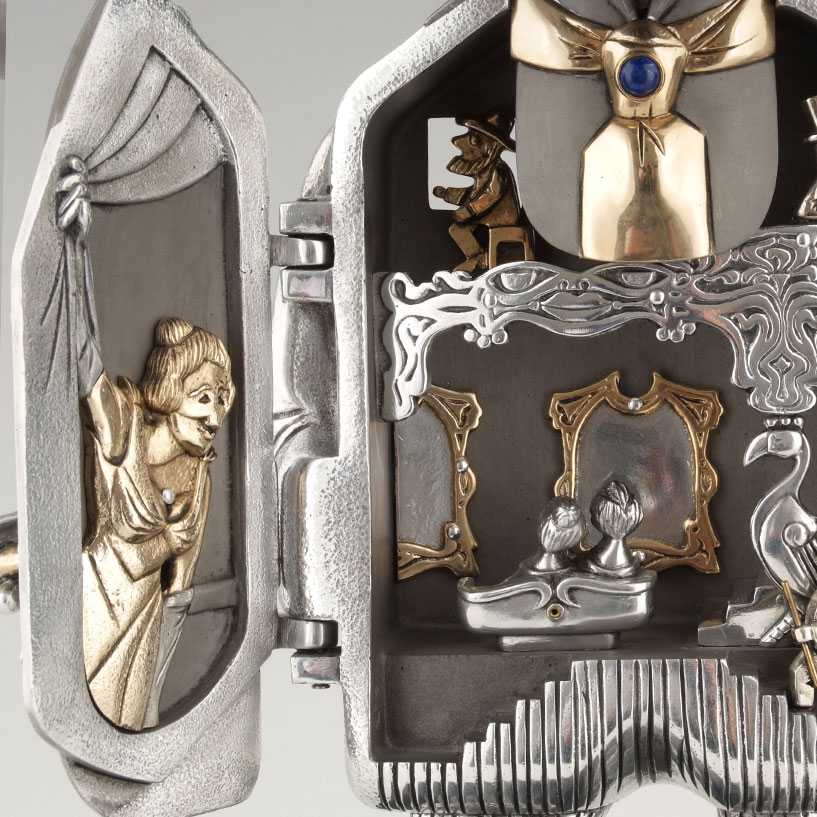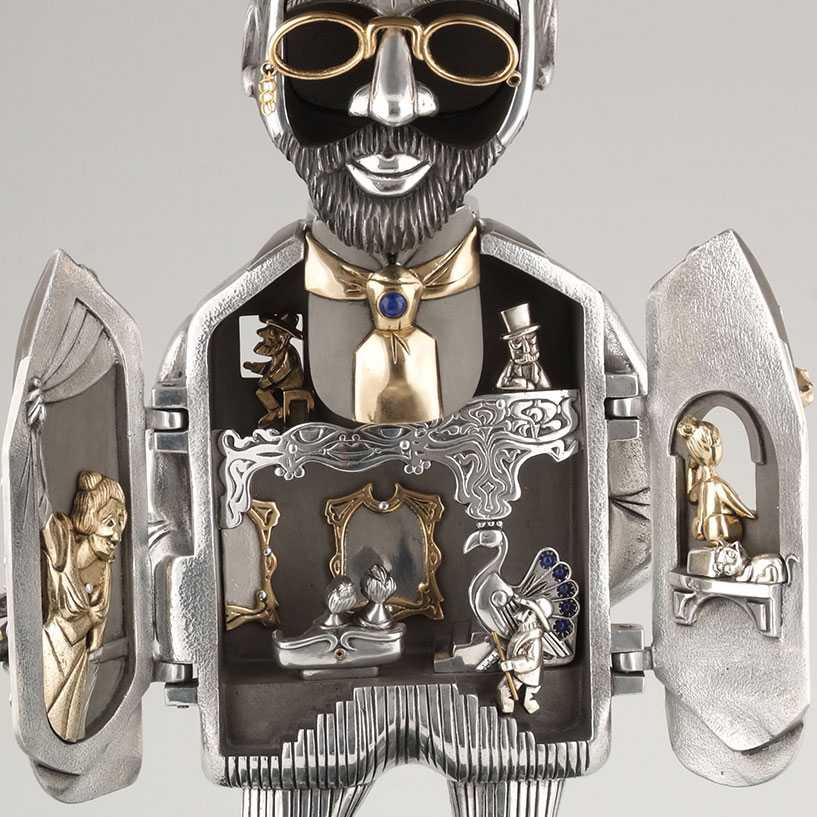 TOULOUSE LAUTREC
$18,330
Catalog # B030 |
H58 x W22 x L20 cm – 11.7 kg
The painter Henri de Toulouse-Lautrec worked in Paris in the 1890's and is famous for his portrayal of the city's bohemian life. A fall from a horse in childhood stunted the growth of his legs and the image of the elegant dwarf who painted so beautifully the glitter and decadence surrounding him, has become a symbol of his time. Much of his work was done in the brothels of Paris. His mistress, Yvette Gilbert, is shown here peeping out at the audience from the folds of his jacket. Handmade. Limited Edition. Official Frank Meisler Gallery brand exclusive certificate of authenticity. Metal Alloys with silver/gold plated elements. Marble base.
To find out when this sculpture can be delivered do contact us in the box below or by email.
One sculpture left in the edition!
Available on back-order
You may also like
IF YOU HAVE ANY FURTHER INQUIRIES PLEASE CONTACT US